The Hoya FL-W Filters are used to correct the greenish tone that appears when daylight type film is used under fluorescent lighting. FL-W is for use with warm white or white type fluorescent lamps. It is recommended that auxiliary light sources be used when long exposures become necessary due to insufficient light.

HMC (Hoya Multi Coated)
These popular filters are renowned for their ability to minimise reflection at the filter surfaces which reduces flare and ghosting. The result is an average light transmission of over 97%, giving sharp contrast and well balanced color. Hoya HMC filters are recommended for enhancing the performance of today's multicoated lenses.
Transmission Curves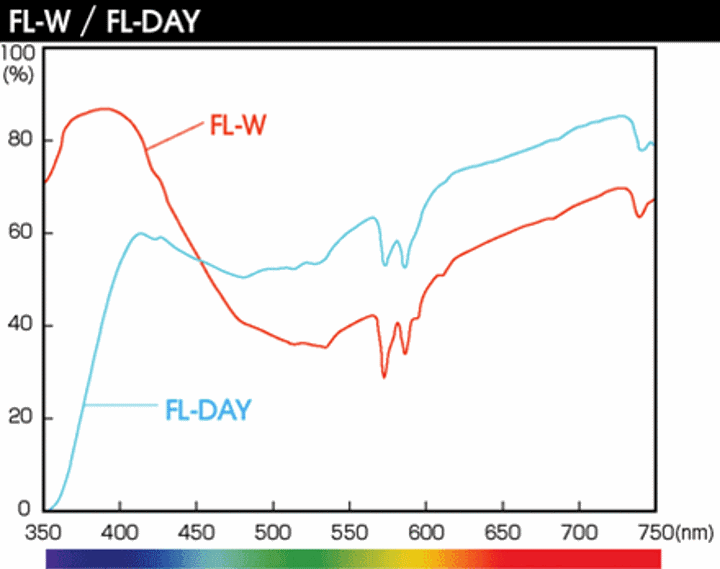 | | |
| --- | --- |
| Type | FL Fluorescent |
| Grade | W |
| Filter Factor | Not specified |
| Multi-Coated | Yes |
| Rotating | No |
| Effect | Moderate color correction under fluorescent light when shooting with daylight film |
| Application | Used to correct the color balance when shooting daylight film under fluorescent lighting |
| Color Temperature | Not specified |
| Construction | Glass |
This product has yet to be reviewed
To be the first to review this product simply fill out the form to the left and let us know how you feel about this product!
---
To estimate the freight on this item simply enter the destination postcode and the desired quantity and click the "estimate" button.