The Matrice 200 Series V2 bring new and improved features to DJI's leading drones for commercial and industrial tasks. The second generation model retains its rugged all-weather design, simple setup and easy configuration, while upgrading key systems to provide safer, more reliable, and more secure operation.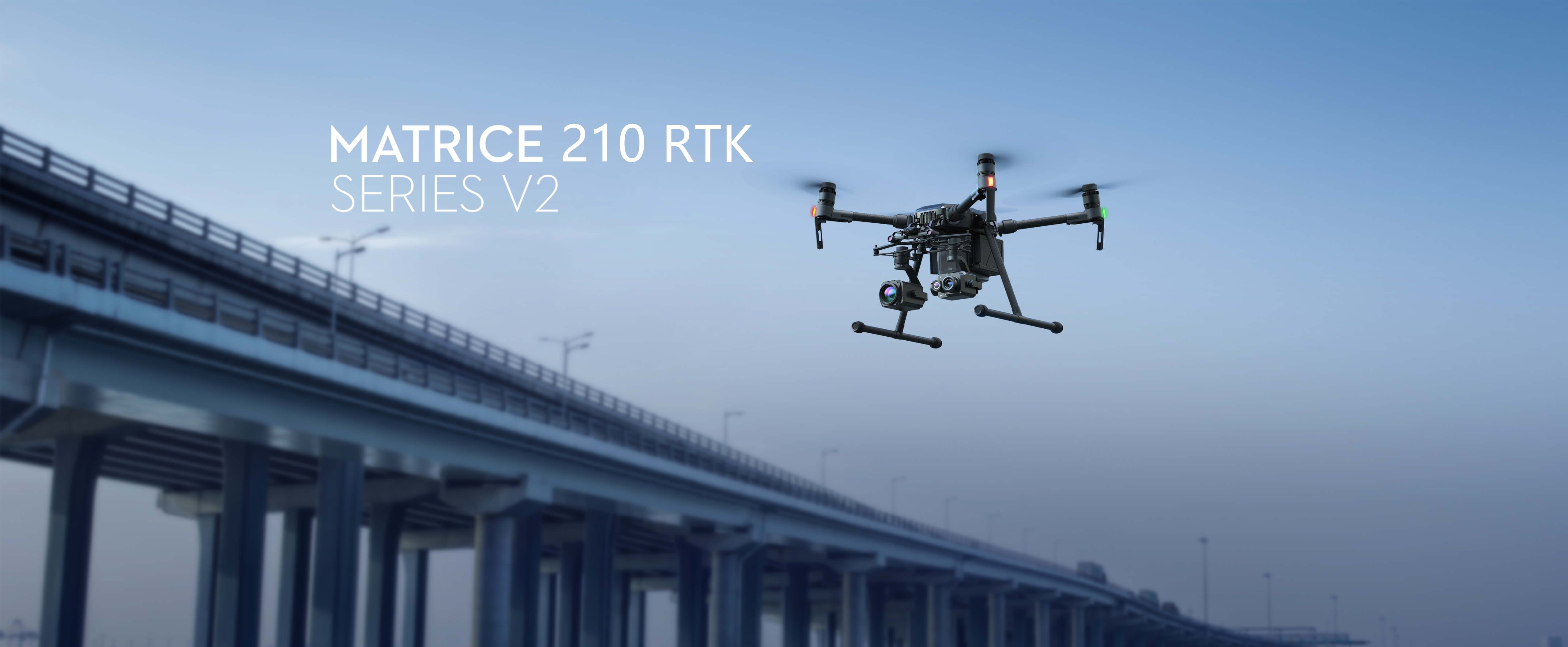 Intelligent Controls
Transmission
Enjoy a more reliable and stable flight with the new OcuSync 2.0 system, which supports automatic dual frequency band switching and extends flight range to up to 8km .
Calibration
When multiple payloads or third-party payloads are installed, users can readjust the drone's center of gravity in the DJI Pilot app, enhancing flight performance and safety.
Data Accuracy
The TimeSync system continuously aligns the flight controller, camera, GPS module, RTK module for the M210 RTK V2, as well as payloads or onboard accessories. The position data is fixed to the center of the CMOS for precise geotagging when using DJI payloads.
Discreet Mode
When the situation calls for unobtrusive drone operations, especially at night, all lights can be completely turned off in the DJI Pilot app.